We're so glad you stopped by today! Our mission at The River is to SHARE the gospel with everyone we meet, GROW with Christ daily by studying His word, and SERVE those around us.
TRC is a vibrant, Spirit-filled church. We strive to be one of the most loving and welcoming churches around so that no matter who you are or where you come from, you'll find your place and feel like family here at The River!
Join us this Sunday at 10 AM! We'd love to see you at
The River.


There's always something happening at The River!
Be sure to check here often for upcoming church, ministry, and community events, as well as Alabama Church of God events and important announcements. Also follow us on social media for the most up-to-date info.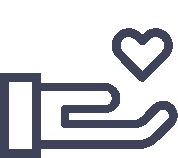 Whether you missed a Sunday or just feel led to give, you can securely submit your tithe/offering online. Our giving tool allows you to use your debit/check card or credit card. Your information is completely safe and confidential. Please don't hesitate to contact us if you have any questions. Just click the "Donate" button below and follow the instructions.